Foreclosure Homes in Pensacola, Destin, Navarre Beach, and Nearby Area
Foreclosures by City
Some Foreclosures Are Deals, But Not All
Foreclosed homes are still very attractive to real estate investors and buyers looking for a deal. It is essential to know the pros and cons of foreclosures, particularly if you have never worked with distressed properties before. Don't be taken in by late-night promises of buying pristine properties for pennies on the dollar. It rarely happens. Every experienced investor knows that foreclosures are rarely bargains and almost always include expensive renovations. Furthermore, the best deals generally get snapped up before they go on the block.
Foreclosures are usually distressed properties, often in poor shape with undocumented deferred maintenance. Once bidding begins, you are often forced to make decisions too quickly based on too little information. The seller, who may be an heir or a lender, may require all cash and not allow you adequate time to inspect the property before buying it. The property may be encumbered by legal judgments, second mortgages, and liens, which you may not discover until after the sale. Many states exempt foreclosure sellers from disclosure laws, meaning they do not have to disclose any information on the property. If you discover adverse facts about the property after your purchase, you are stuck.
If you are determined to go this route, there are some essential tips to go by. Keep track of all the available listings in an area, either through the legal notices of the local newspaper, web sites of major lenders, local information provided by the county clerk, or your realtor. You will need to be sure that there are not any liens against the property. Liens against the property, whether tax liens or creditor liens, can take a large sum of money and time to resolve. You need to do your due diligence on all properties before you make any offer.
Often, the process is made easier by directly contacting a real estate professional. If you want a foreclosure house listed by HUD, you will have to go through a real estate agent. Most agencies selling foreclosure properties offer compensation to real estate agents. An experienced agent can assist you in arranging inspections, obtaining pre-qualified financing, negotiating with the sellers, and hiring contractors to do necessary repairs. An excellent real estate agent should also be able to provide guidance on which repairs are necessary and those renovations that will not pay for themselves. Many first time investors over improve properties and are not able to get that money back when they sell.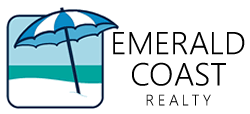 Foreclosure homes many look like a bargain, but they may not be your best bet. Expensive repairs and renovations can often deliver a much higher cost than the investor initially planned. Check out other homes in your desired neighborhood. Compare the cost of a move-in ready home to the true cost of a foreclosure home. The results will often surprise you.
Contact Emerald Coast Realty for more information about buying foreclosures in Pensacola, Destin, Navarre, Perdido Bay, and other nearby Florida cities. Call (850) 437-5618