Condos for Sale in Fort Walton Beach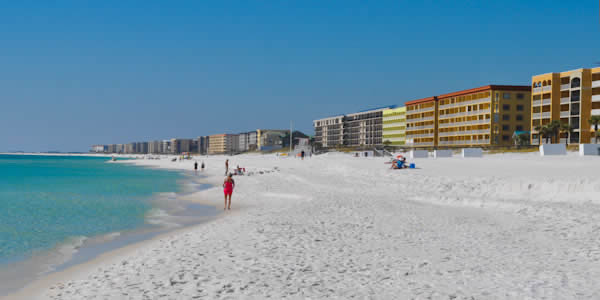 Okaloosa Island Gulf Front Condos
Looking for a condominium in Fort Walton Beach? If so, then you understand the values that are available for your dollars here. NW Florida is famous for having the most beautiful beaches in the country, coupled with a pleasant climate with very mild winters and warm summers that most people find very attractive. Commonly, people do not realize that they can buy a condo on the beach and at a price that they can afford, but this is what buyers find here every day.
Remember, there is no land involved in the purchase, so you get more for your money. You will not have the expense of maintenance, and most condos have excellent security for your privacy and safety. Best of all, there are usually many amenities for owners in Fort Walton Beach. Some of the services can include; exercise room, fitness center, sauna, hot tubs, pools, restaurants, dock, and beach access.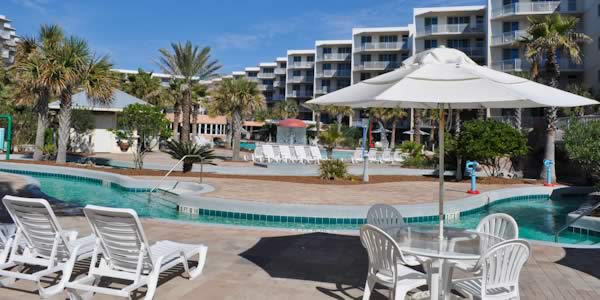 There is a wide variety of Fort Walton Beach condos available to those looking for a vacation home, a good investment or a luxury condominium.
Condos in Fort Walton Beach range from $50,000 to $1,600,000 depending on the size, location, and amenities. Some of the more sought after condominiums here are:
Azure
The Azure Condominiums offer a Mediterranean paradise with two large gulf front pools, fully equipped exercise room, two spas, children's spray park, covered parking and boardwalk to the beach. This resort has 515 feet of dedicated beach access.
Bella Riva
With Luxurious Mediterranean architecture, this condominium has all design details you expect; Gulf front pool and hot tub adorned with fountains.
Waterscape
This is the best family resort on Okaloosa Island. The beach and fantastic water features here make this a dream come true.
Summer Place
This is your chance to own along the beautiful beaches of Okaloosa County. Located on Okaloosa Island, this complex offers all of the amenities you are seeking.
Destin West Beach Resort
Stunning panoramic views of the Gulf on four miles of pristine secluded beaches make this a grand resort.
Waters Edge
Gulf front condominium with many amenities, great views, two pools, and just steps away from the beach.
We can provide you with the latest information on opportunities to purchase an existing condo in Fort Walton Beach, Okaloosa Island and the entire Florida Gulf Coast.
Call 850-912-9826 if you would like information about buying a rental condo as an investment. We will show you the waterfront condos that are for sale with rental potential.