Navarre Real Estate and Beach Homes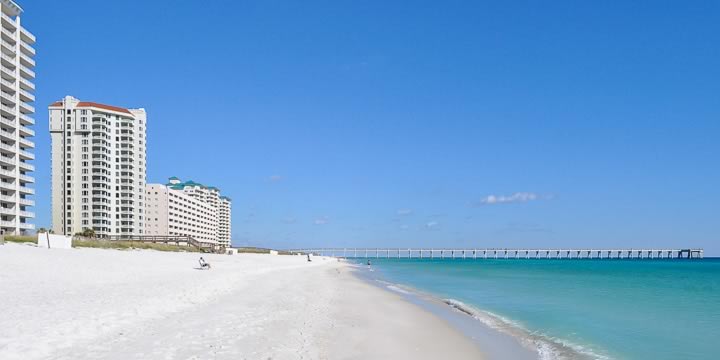 Navarre, FL is an unincorporated community in Santa Rosa County that has a colorful history (as does most of Florida) and named after a province in Spain, also called Navarre.
It began with a large land purchase by Guy Wyman, a WWI US Army colonel who fell in love with a French nurse and "adopted" her because US immigration law forbade him to bring her home as his wife. He was forced to sell most of his land during the depression because he could not pay the taxes. The town and Navarre Park resulted from the sales of his property.
Navarre is a top Florida School District and is one of the fastest growing unincorporated cities in the state. The population increased from nearly 21,000 full-time residents in 2000 to 30,000 in 2005, and homes went from just over 5000 to 7947 during that five-year period. Tourism is an increasing commodity, and the community boasts a recreational park, boardwalk, water park, duck pond, and a butterfly house. It is also near the two military bases in the area, NAS Pensacola, Hurlbert Field and Eglin Air Force Base.
Santa Rosa County administers the schools in Navarre, which includes two primaries, two middle intermediates, two middle schools and a high school. Navarre is a quiet and beautiful place to live that offers a perfect area to raise a family.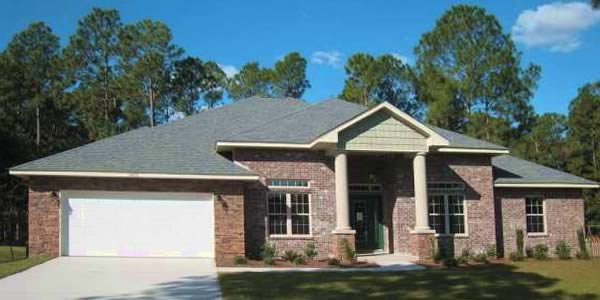 Navarre Homes for sale
Most Homes sold in Navarre over the past twenty years were in Holley by the Sea, the largest subdivision in Florida. Homes in this subdivision and its adjacent golf community Hidden Creek are much in demand because these subdivisions are well maintained and offer lots of amenities through its home owners association.
Other popular homes in the area are found in Villa Vizcaya, Sound Hammock, Country Breeze Estates, Hampton Ridge, Robledal Estates, and Villa Danielle subdivisions.
Two upscale communities you may want to consider are Hidden Creek and North Shore, while if you are looking for homes in a private gated community, Heritage Park and La Fontaine are a good choice.
View homes for sale by price:
$150,000 - $250,000 -|- $250,000 - $350,000 -|- $350,000 - $550,000 -|- $550,000 - Up
Navarre Beach
Navarre Beach is across the Sound and to the south of the Navarre community. Just east of Pensacola, the beach was the site of several movies. A popular destination here is the Navarre Pier. Completed in 2010, it extends over a quarter mile into the Gulf.
Beach vacation condos are a hot investment here. Other types of property include beach and waterfront real estate, homes, and new homes.
Beachfront Condos for Sale
The choices that are available on Navarre Beach for buyers are vacation, investment or luxury beachfront condominiums. MLS list prices can range from $150,000 to $2,000,000 based on the square footage, view, location and features of the unit. Here are some of the most popular waterfront condos in Navarre:
Navarre Towers - This beautiful gated condominium is located directly on the beach and has an impressive list of amenities.
Beach Colony Resort - Beach Colony is one of the newer condominiums in Navarre Beach, with two 19-story towers that offer two and three-bedroom luxury condo units.
Caribbean Resort - This condominium exclusively offers three bedroom units that are desirable because of their favorable local and terrific price.
Summerwind - Gulf front condos that have balconies with spectacular beach views. Located adjacent to Navarre Pier and Navarre State Beach.
Belle Mer - This gorgeous Navarre Beach condominium has two, three, four and five bedroom units with grand views of the Gulf.
Sunset Harbour - Clubhouse, pool, and parking. One, two and three bedroom condos have views overlooking the beach.
Gulf Island - Looking for an affordable price? Gulf Island offers one, two and three bedroom units that are across the street from the beach. Owners here have access to private parking and a large pool.
Condos can offer secure access for owners that include coded gates, doors and elevators, front desk, and guards or special staff. Many complexes typically provide a variety of services and amenities, from fitness rooms, sauna, pools, restaurant, storage space, beach access and boat dock. Contact us today if you would like to schedule a tour of these beautiful units.