Florida Beach Condos For Sale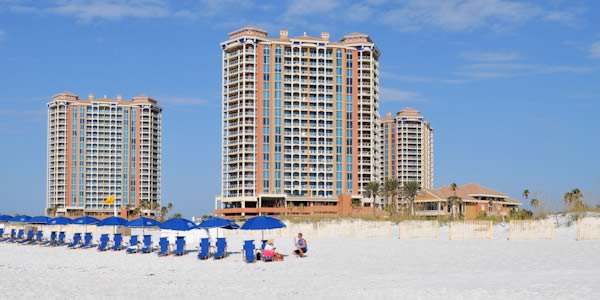 By far the real estate market in Pensacola revolves around the vacation condos on the beach and their rental income potential. We have been observing growing buyer activity over the past seven years, and right now is the best time ever to find the deal of a lifetime on a vacation property or investment.
How to choose the right location to purchase a condo? Do you want to be in Pensacola Beach or the nearby island beaches? Here is a little bit of help to decide, or if you prefer, we will tour them all.
Pensacola Beach Condos - Best for a full range of condo types, amenities and prices that meet any budget. You might prefer Pensacola Beach for its convenience to the mainland or the shops, attractions, and restaurants that are here.
Portofino Towers Resort, Beach Club, and further down the beach toward Ft Pickens, the Emerald Dolphin are all very popular with buyers because they are for sale "rental ready", and many units are already on a rental program.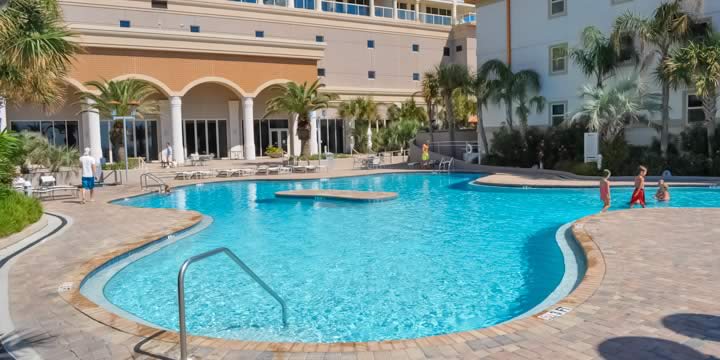 Destin Beach Condos - A vacation favorite because of the beautiful wide, white sandy beach, Destin is one of the most beautiful beaches in the world. Owning a condo here would be perfect for rental income and your personal paradise combined. Silver Beach Towers, Silver Shells, Pelican Beach and Sundestin Condominiums are all successful vacation rental resorts in the greater Destin area.
Perdido Key - Known for its great prices combined with a small town feel. The proximity to Pensacola and Gulf Shores allows access to all the stores, services, and access to family entertainment venues. Indigo, Florencia, and Beach Colony are examples of popular vacation destinations on the Key.
Navarre Beach Condos - You might like this beach the best if you are looking for the slower pace of life. This peaceful beach haven is sought-after by those looking for a beach home with a relaxed lifestyle. Shops and restaurants abound across the bridge in Navarre. Summerwind, Belle Mer, and The Pearl are three examples of gulf front condos found in Navarre Beach.
Fort Walton Beach Condos - Okaloosa Island is where all gulf front condos are in Fort Walton Beach. Here you find more of the feeling of a resort community with plenty of beach access and great condos overlooking the Gulf of Mexico. Waterscape, Azure, and Bella Riva are three newer resorts that have added to the quality of condominiums on Okaloosa Island. Fort Walton provides the lifestyle you would expect from a Florida beach city.
Gulf Breeze - Less known to visitors, but just as beautiful a location as any. Perhaps a little more family oriented, residential, less crowded but with easy beach access. Bahama Bay, Baybridge, and Sunchase are very popular due to their proximity to the beach and their affordability. You should be sure to visit here before making a decision on your Florida beach condo purchase.
Golf Course Condos and Townhomes in Pensacola
You may also be interested in buying Pensacola golf course condos. Often in a gated development, these are some of the best bargains around, especially if you intend to live here or want more privacy. Of course, if you are a golf enthusiast, a golf course condo is going to be your personal slice of heaven.
Our favorite golf course condos are:
Lost Key Condos - Lost Key Golf Course - Perdido Key
Lionsgate Townhomes - Tiger Point Golf Course - Gulf Breeze
Fairway Villas (townhomes) - Scenic Hills Golf Course - Pensacola
Perdido Bay Country Club Estates - Perdido Key Golf Club - SW Pensacola
Condos or Condo-Hotels
In 2007, the Escambia County Commission unanimously passed an ordinance that extends the length of stay for owners of hotel units. This decision has big ramifications, especially on Pensacola Beach and Perdido Key.
Previously owners were only allowed two weeks per year, and this has changed to 12 weeks. This new ordinance also set the limits construction to a total of 730 hotel rooms larger than 850 square feet in Pensacola Beach. The commission is attempting to stop condominiums from building on land zoned for hotels.
High-end hotels are more frequently being sold as individual units to investors in much the same way condos are. Proponents of the change in regulation maintain that hotel units have restrictions that only allow shorter stays which make them more challenging to market and sell.
Local merchants prefer high turnover, saying people who stay in hotels are more likely to go out to eat and shop than those who live in longer-term units. Opponents of the ordinance believe this is merely a way to get around beach building caps.
If you are in the market for a condo in Pensacola or the surrounding areas, use our super easy Pensacola Condo Search tool. If you find something you like, call us for realty information or to set an appointment to tour the properties you choose, 850-912-9826. We would love to help you find your perfect home or vacation condominium or townhome.