Deep Water Cove Condos for Sale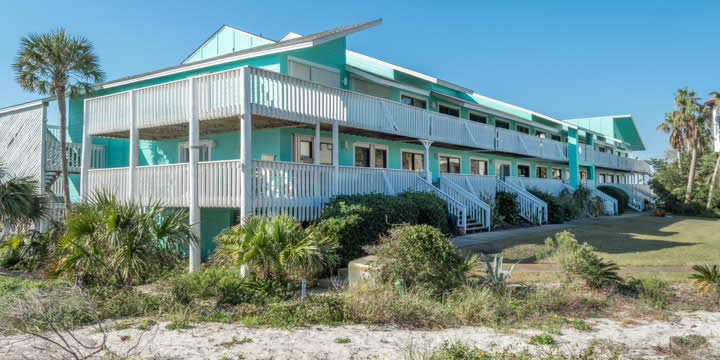 As you enter Pensacola Beach from Pensacola Beach Road, the land has enclosed a beautiful body of serene water known as Little Sabine Bay. The inner curve of this cove is home to some of the area's most popular small private condos, with only a couple of high-rises to interrupt the gorgeous views of the water. The three-story Deep Water Cove Condominiums are in this highly desirable location, and are more private than most, directly on Little Sabine and bordering a large stretch of undeveloped beach to the west.
In addition to offering breathtaking views of the Bay, Deep Water Cove is also less than 100 yards to the Gulf and the Pensacola Beach Pier; with the Casino Beach Boardwalk a few blocks east - home to all the restaurants, shopping, and attractions. The location is excellent for vacation rentals, yet private enough for a year-round residence.
Built in 1982, all the luxury units are two-bedroom, two-bath with a large 1-car garage and wrap-around balcony on one side. The other side of the building has private balconies overlooking the large pool and offering views of the Bay. A community boat dock assigns each condo private access to the water for jet skis and small boats. Some units will have amazing views of the Gulf of Mexico and its white beach as it is largely open and undeveloped here. A full-service marina is just around the bend, with charter fishing and boat rentals. If all this wasn't enough, the 15-mile Pensacola Bike Trail passes directly in front of the Deep Water Cove property, providing miles of peaceful exploring.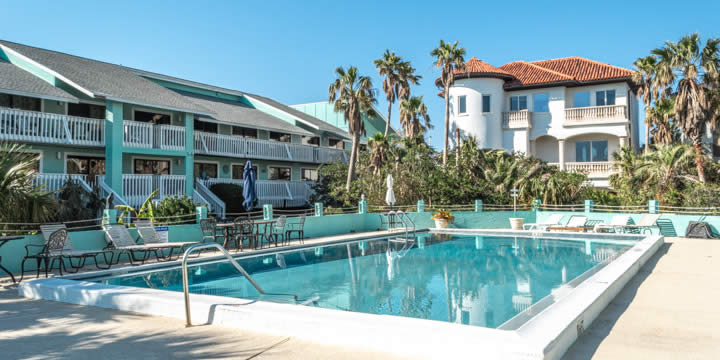 The condos have all been renovated, with most having granite countertops, chef's kitchens, floor-to-ceiling glass balcony doors, and many upgrades, all units are 1,152 sq ft. In such a small complex, units for sale are rare, and if you're interested, you should get on a list to be notified as soon as one becomes available. With this perfect location and affordable pricing, they usually sell within days of listing. Call us at 850-912-9826 and we'll help you find your dream home with the Deep Water Cove condos.