Condos for Sale at the Palm Beach Club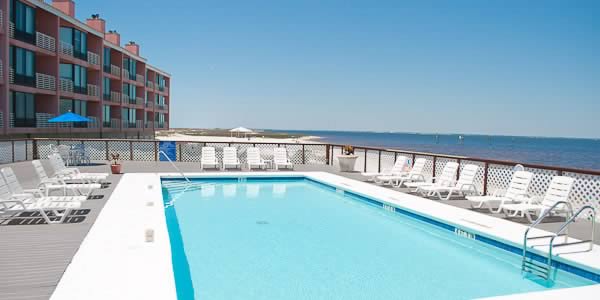 The Palm Beach Club is a smaller, gated community consisting of 84 two and three-bedroom luxury condos in four buildings, located on the Pensacola Bay. Residents and guests can play in the waves of the Gulf that is across the street, enjoy a variety of water sports in the sound, or lounge on the large sundeck, in the pool or hot tub. popular as an investment or vacation rental,
In addition to the bayfront pool, amenities also include elevators, covered two-car carports, free Wi-Fi, and whirlpool tubs in master bathrooms. There is private beach access also. Palm Beach Club is popular as an investment or vacation rental for many owners too. Scenic balconies either face the sound, the beach, or both. The Palm Beach Club is pet-friendly and provides a dog walking area.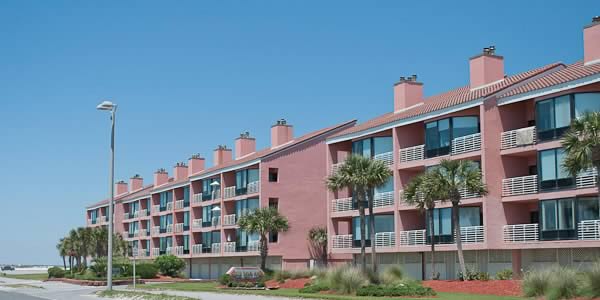 Traveler's Choice Awards ranked Pensacola as #5 of the 25 best beaches in the country. For water lovers and sun worshipers, it is paradise with an abundance of fishing, swimming, diving, snorkeling, surfing, sailing, and paddle boarding. However, Pensacola Beach is so much more.
The Quiet Water Beach Boardwalk offers unique shops featuring beachwear and gifts, Tom Thumb Foods, restaurants like Hemingway's Island Grill and nightlife like Peg Leg Pete's and the Capt'n Fun Beach Club. The Portofino Boardwalk offers open-air bars, restaurants, and shops. The Pensacola Pier is a popular tourist attraction. At ¼ of a mile, it is the longest pier in the Gulf of Mexico. You can take a charter to fish for yellowfin tuna. Take a 2-hour dolphin cruise in Santa Rosa Sound and Pensacola Bay aboard 'chase-n-fins.' There is always something to do.
Use the Palm Beach Club Market Report to view current listings, pending sales and recent purchases at Palm Beach condos. This report allows condo owners and potential buyers to better understand the current market value of the condos here.
The Palm Beach condos are perfect for young professionals looking for a vacation escape where they can relax and unwind, retirees looking for a winter retreat from the frozen north, or someone looking for an investment rental. Call us for more information or to view the available condos for sale at the Palm Beach Club, 850-912-9826.