Condos for Sale in Regency Towers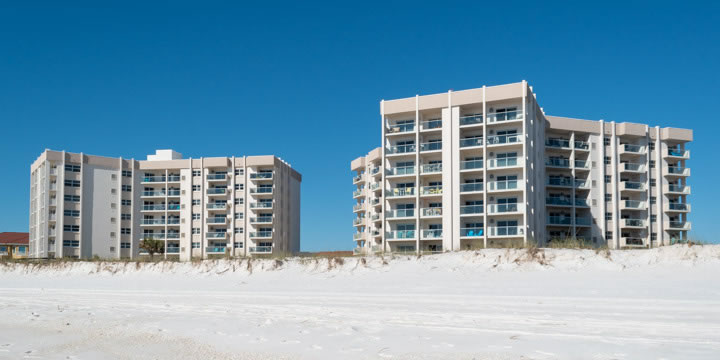 At 1600 Via De Luna Drive, the Regency Towers Condominium Resort sits directly on Pensacola Beach, with excellent views of the Gulf. This 125-unit complex has one, two, and three spacious bedroom condos offer a year-round delight whether you are looking to live a true beach lifestyle, you are a family who wants to make memories with your vacation home, a retired couple escaping the cold winters of the north, or someone looking for a great investment rental.
Amenities at Regency Towers include a beachfront pool, a new clubhouse with kitchen, fitness center, double tennis courts, elevators, and two-car parking. Private balconies provide panoramic views of the Gulf and the beach below. Your pets are welcome here as well.
You can park your car and forget it while you are at the Regency Towers. The free Beach Trolley will take you to the shops, your favorite restaurants, and beach bars to listen to island music while sipping a margarita. Endless shopping and dining opportunities are all around.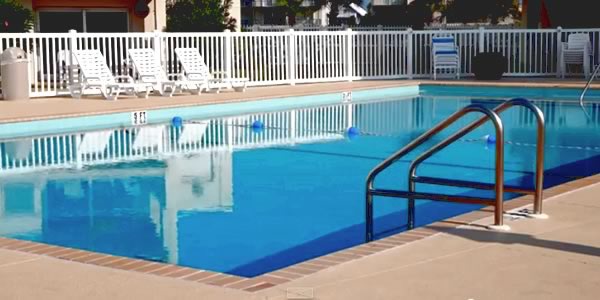 Regency Towers has on-site association management and a reputation for being a top-notch, preferred vacation destination. These one and two bedroom, eight-story, luxury condos were built in 1976. Most units have undergone complete renovation and have the expected upgrades like stone counter tops, tile flooring, and Jacuzzi tubs. The HOA has a website with many photos and other interesting facts.
Use the Regency Towers Market Report to evaluate current listings, pending sales and recent purchases at Regency Towers Condominiums. Owners can use this report to assist in helping them to establish the current market value of their condos.
If you would like to tour the complex and see some of the units, give us a call. Our Realtors are always available to show you around, 850-912-9826.