Condos for Sale in Portofino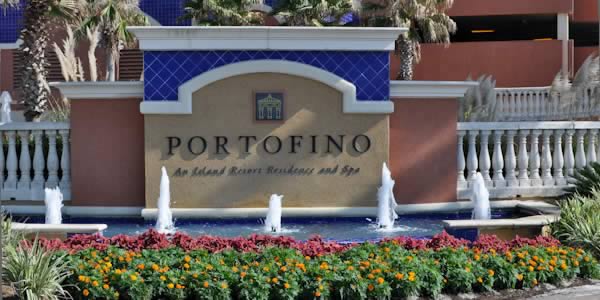 "An Island Resort Residence and Spa"
This luxury resort offers refined comforts in a casual, relaxed, beach atmosphere. Spacious two- and three-bedroom condos offer balconies with spectacular views.
The Portofino Resort is made up of five residential buildings and the Lifestyle Center. Three of the residential towers are on the gulf side, the other two towers, and the Lifestyle Center are sound side. All of the buildings offer stunning water views.
The Lifestyle Center offers an infinity pool with a large deck area that has lots of tables and chaise lounges for relaxing outdoors. There is also a 25-meter indoor heated pool for those cooler days. For fitness and health, you will find a full-service spa and gym that provides state of the art fitness equipment as well as classes for yoga, spin, Pilates and aerobics. At Portofino, you can arrange to paddle board, sail, surf, golf, kayak, cycle or chill under a beach umbrella for a quiet afternoon. Every building offers a pool and spa for those that want to stick close to home.
The restaurants at the resort offer many choices for food and libations. The Market provides deli-style fare and gourmet meals to go. Over at the Smoothie Bar, you will be treated to fruit juices, Starbucks coffees and teas, healthy snacks and the eponymous smoothies. The Terrazzo Grill offers burgers, salads, Paninis, pizza and plenty of other kid-friendly options on a seasonal basis. Last but certainly not least is Terracotta, a casually elegant restaurant serving the finest seafood and steaks the beach has to offer.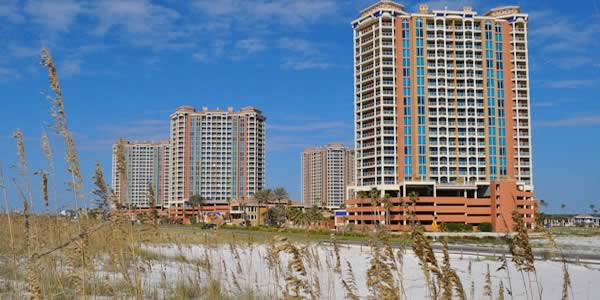 The Portofino Resort Condominiums is situated on the western-most end of Pensacola Beach immediately next to Gulf Islands National Seashore. This a part of the National Parks Service so you will never have your view interrupted by future building. The views of the Gulf, Pensacola Beach, and Santa Rosa Sound provide unmatched beauty and serenity.
Many people find the market reports for Portofino Condominiums a quick and easy way to keep up with all of the sales and new listings there. All five towers market reports provide up-to-date information to compare current listings, pending sales and recent purchases in during the past twelve months. Potential sellers can utilize this report to assist them in establishing the current market value of their specific condo.
If luxury and serenity are what you truly desire, then Portofino Island Resort is for you. These condos are very popular and you can signup for our mailing list to be notified when a new one is listed and you will be the first in line to make an offer. Call us for more information, 850-912-9826.