Townhomes for Sale in Regency Cabanas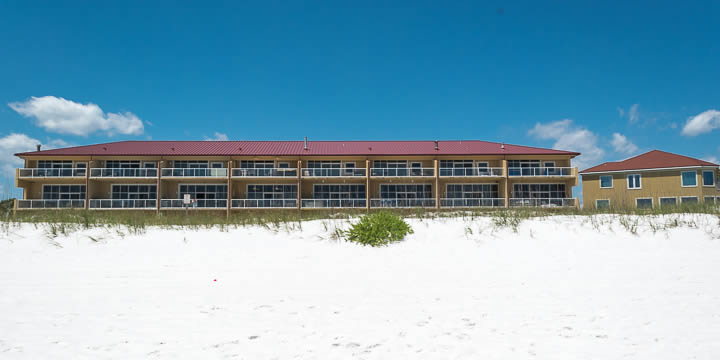 Regency Cabanas is one of the newest townhome communities in Pensacola Beach, and offers some of the most beautiful homes on the island. Built in 2016, they utilized the most recent architecture and innovations available. Open floorplans in the kitchen, dining, and living rooms are designed for entertaining. 10-foot ceilings, kitchen islands with gas stoves, water, and scratch-resistant vinyl wood flooring, and marble baths are awe-inspiring.
The Gulf Coast and the beach are just steps from most of the homes, and two of the buildings are actually Gulf front. The large four-car garages have an extra door to allow for water surge during a storm. This is a private gated community with deeded access to the beach, via a boardwalk through the dunes. You will also enjoy a sparkling pond just to add a water view from the more interior buildings. Two community pools are the perfect touch for a vacation condo that has it all. If you value a home that is climate-friendly, the Regency Cabanas use geothermal power for heating and cooling.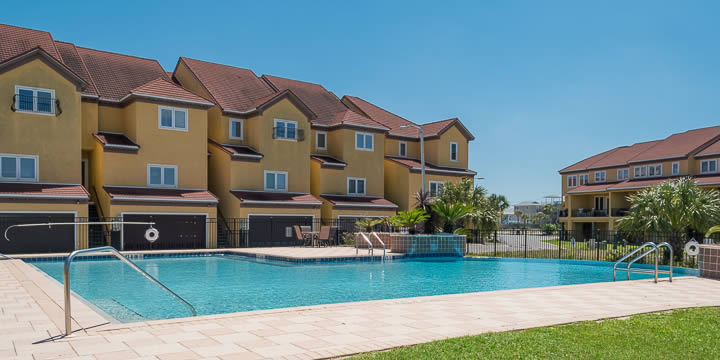 The Regency Cabanas townhomes come in three or four bedrooms, ranging from 1,990 to 2,339 square ft, with prices around $500,000. (The beachfront buildings are more.) They were built as three-stories, with the large garages on the ground level, and living areas are on the second and third floors. Some, but not all of the homes have private elevators. The extra-large and elaborate back balconies offer views of the two gorgeous pools and the pond.
When it comes to buying a luxury condominium, the newer the buildings, the better. The townhomes at Regency Cabanas are so new that they should present little or no repairs or upgrades for several years to come. It is the perfect community for both a private residence or vacation rental. Let us show you just how beautiful these townhomes are. You will fall in love with this one! Call the experts at Emerald Coast Realty and we will take you there, 850-912-9826.
The Regency Cabanas Townhomes Market Report is a quick way to evaluate current listings, pending sales, and purchases over the past 12 months. Potential sellers can use this report to assist them in determining the current market value of their townhome.