Townhomes for Sale in Treehouse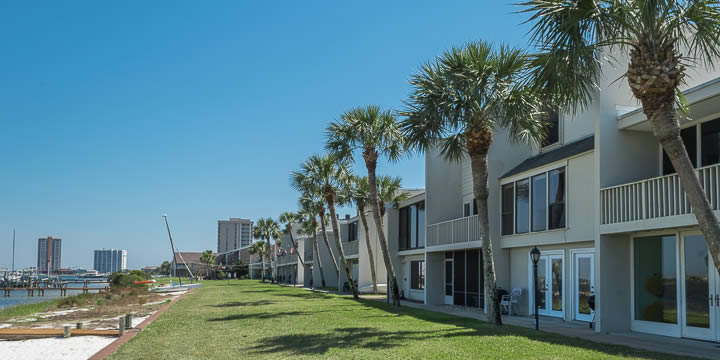 Treehouse is a community of homes in Pensacola Beach situated along Little Sabine Bay and across the street from the Gulf and beach. Seven of the buildings were built in 1973, and are three-bedroom, three-bath homes that have recently been totally renovated. With white stucco exteriors and floor to ceiling reinforced windows, these beautiful buildings offer spectacular views and are ready to withstand a storm.
Three more buildings on the eastern side of the resort were built in 1982 with four-bedroom homes in Hardi-plank exteriors, unique wrought-iron staircases, and a different layout. Both have two-car covered parking on the ground floor, and directly overlook the Bay. A community boat dock is available for small boats, kayaks, and floats. Interiors have all been updated with the luxury appointments you want, including crown molding, rich cabinetry, granite countertops, updated lighting and fixtures, glass and marble baths, tile flooring, and stainless steel appliances. Unit sizes range from 1,560 to 2,400 square feet.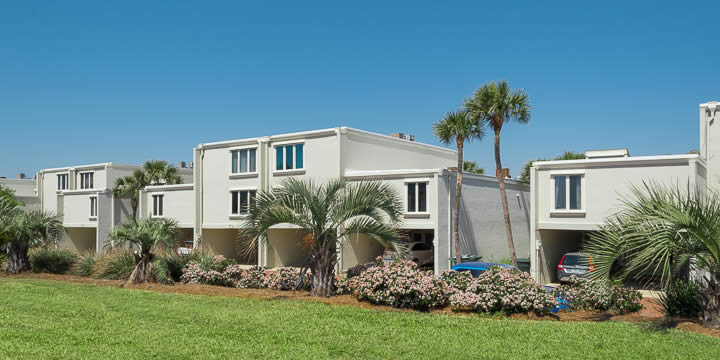 The location of Treehouse is perfect for families or couples, residents or vacation rentals. The Quietwater Beach Boardwalk is nearby with food and a party. Pensacola Beach's downtown is a short drive away with its nightlife and dining. Next door is the James P Morgan Memorial Park and Botanical Gardens, a relaxing paradise or communing with nature is steps away. You will have the Bay, the beach, and the best of locations.
There may not be any units available at the time you are looking, but we can take you on a tour of the facilities and put you on a waiting list for the first one that is offered for sale. Just give us a call and we will be happy to find your perfect townhome, 850-912-9826.
The Treehouse Townhomes Market Report is a great way to evaluate current listings, pending sales, and purchases over the past 18 months. Potential sellers can utilize this report to assist them in establishing the current market value of their townhome.