Crystal Beach Homes in Destin FL for Sale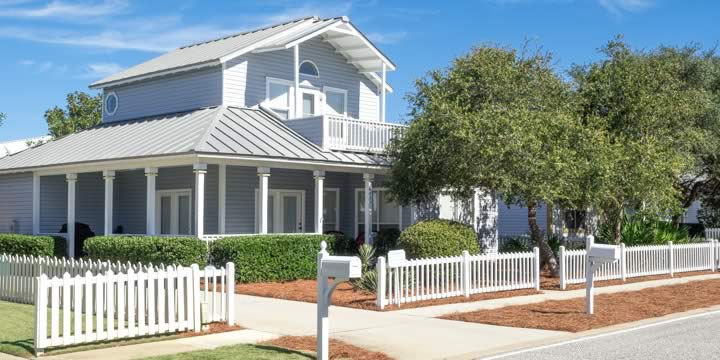 Crystal Beach is a cozy coastal community located in Destin FL between old Highway 98 and the beautiful Gulf of Mexico. The area has been rapidly growing since the early 1980s as a vacation rental community. In Crystal Beach homes are either on the beach or within easy walking distance. It has often been quoted by visitors, that the water at Crystal Beach is the prettiest in the United States. Families, couples, and honeymooners vacation here as it is within minutes of downtown Destin, Destin Commons, family activities, restaurants, and spas.
Crystal Beach Real Estate Destin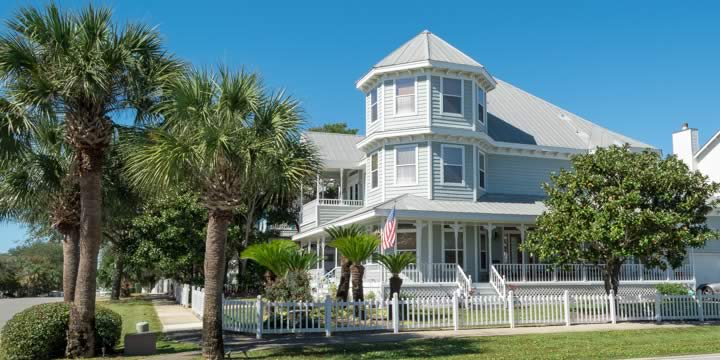 Crystal Beach offers a bounty of pastel-painted single-family cottages ranging from three to ten bedrooms, accommodating families of all sizes. If you are here as a couple or honeymooner, Crystal Beach also boasts numerous low-density complexes and townhomes for those wanting a more intimate getaway. If additional privacy is what you seek, try the Villages of Crystal Beach, a gated community.
Overall prices in Crystal Beach range from $225,000 for a one-bedroom condo to $3 million for a house on the gulf. The average property costs $705,000.
If you are looking for rental income, as well as an exceptionally beautiful place to live or vacation, then this beach front community is a clear winner.
Activities at Crystal Beach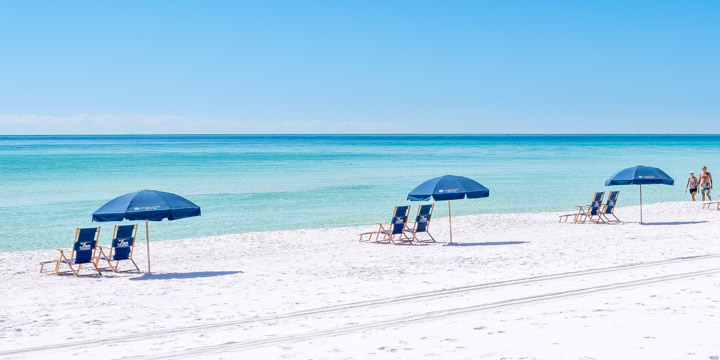 Whether you want to relax on the beach or be involved in activities, you can find it here. There is a walking/biking path for miles just across and parallel to the Gulf of Mexico with bike rental shops for your convenience. You will enjoy abundant dining, from fine restaurants to small cafes along Highway 98.
If shopping is your thing, you are only a short distance from the Destin Commons, where you can find all your favorite name brand shops, small boutiques, and the IMAX theatre for entertainment. In addition to all of that, there is a bowling alley, surfing lessons, The Track Family Fun Park, parasailing and Henderson Beach State Park, to name just a few.
Next door is Henderson Beach State Park which offers a natural setting that including sand pines, dune rosemary, and scrub oaks. The park also provides miles of hiking trails, picnic pavilions, and playgrounds for children. The beach at Henderson is also A.D.A. accessible, with beach wheelchairs available.
If you are interested in learning more about this area or you would like to schedule an appointment to tour one of the properties for sale, call 850-437-5618 to speak with a Realtor.
Your chance to acquire one of the highest performing properties in the popular Villages of Crystal Beach community is here with revenue of $179k in 2021 and is on track t...
6

Beds

4

Baths

908484

MLS
Located in a prime rental location and ideally situated less than a block from the beach in iconic Crystal Beach, this stunning three-story retreat boasts over 1900 squar...
3

Beds

3

Baths

907708

MLS
Villages of Crystal Beach, known by investors for its fantastic rental return rate. A Clear RENTAL GENERATOR, with 2022 bookings in excess of $93k with heavy owner use....
6

Beds

4

Baths

907639

MLS
Looking for your investment SolMate? I have the rental machine you are seeking! The main home offers 3 bedrooms, 2 bath and the carriage home offers 2 bedrooms, 1 bath. (...
5

Beds

3

Baths

907631

MLS
Looking for a great return on your investment? Look no further, it's right here! Villages of Crystal Beach is well known for it's phenomenal rental return. One of the hig...
4

Beds

4

Baths

907531

MLS
RARE FIND! This spacious and stunning custom built Destin home features both modern amenities and architectural character in a fantastic, gated beach community. A short-t...
4

Beds

4

Baths

907138

MLS
Set behind a lawned front yard and white picket fence, this surprisingly spacious home is just a few houses from the Gulf of Mexico and sugar-white sandy beaches. This un...
5

Beds

4

Baths

906845

MLS
Primely positioned just one house off the Gulf in the heart of Crystal Beach, this modern-style beach home is distinguished by its carefully chosen luxury details within ...
6

Beds

5

Baths

906453

MLS
Crimson Cottage offers 6 bedroom and 3.5 bathrooms. This spacious home is located within the Villages of Crystal Beach, a well known gated community that offers great ame...
6

Beds

4

Baths

906078

MLS
Totally renovated in 2022 and ready for unveiling, this delightful cottage celebrates the daring spirit of the original Destin explorers, architects, and sporting enthusi...
5

Beds

6

Baths

905569

MLS
Vendor Member Number : 28166