Ono Island Alabama Real Estate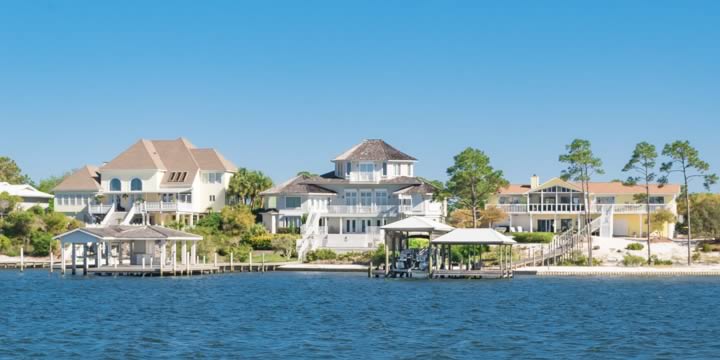 About Ono Island
Ono Island is a small island community surrounded on all sides by the Bayou Saint John, uniquely situated just across the water from Perdido Key State Park in Florida. Only five and a half miles long, it is gated and accessed only by a private, guarded bridge.
The island had a place in our country's history in 1813 when Perdido Key became part of "The Louisiana Purchase", drawing a line between American and Spanish land. The same boundaries were later used as the state line between Florida and Alabama. A land developer named Fred Scott owned the island originally and used it as a place to raise goats - as many as 2,000 at one time. It was called Goat Island then. A hurricane came along and made it more accessible to nearby land. Florida was set to claim the island for itself. Alabama legislators declared "Oh no you don't", and subsequently named the island ONO Island.
Ono Island Real Estate
There are more than seven hundred homes on the island now, none older than the 1970's. Most were built in the 1990's through the mid-2000's. Because of the privacy and security on the island, prices of homes here are some of the highest in the south. At this time, the least expensive home on Ono island is $315,000, with the most expensive being nearly $3.8 million. They are grand and elegant waterfront affairs, with elaborate pools and square footage of more than 5,000 to 10,000 square-feet. The least expensive homes are on interior lots, many in communities offering a pool and private boat docks. There are no condos on Ono Island.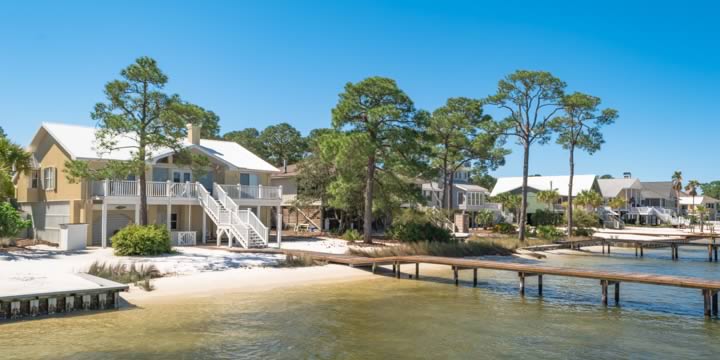 There are no businesses on the island, and it uses Orange Beach for fire and police protection. Interestingly, several canals run through Ono, and residents can go from one end of it to the other by water if they desire. Several celebrities have property on Ono, including Brittany Spears and Woody Harrelson. It is not open to non-residents. All attractions and stores are just across the bridge, however, and Orange Beach has more attractions than most.
If you are looking for privacy and security and can afford a home in one of the most exclusive communities to be found, we can help you find just what you are looking for here. At this time there are 44 homes for sale, the majority of which are above $700,000. But there are some reasonably priced homes here that are not waterfront. Give Emerald Coast Realty a call and we will find that dream home on Ono Island.