Homes for Sale in SW Pensacola Near NAS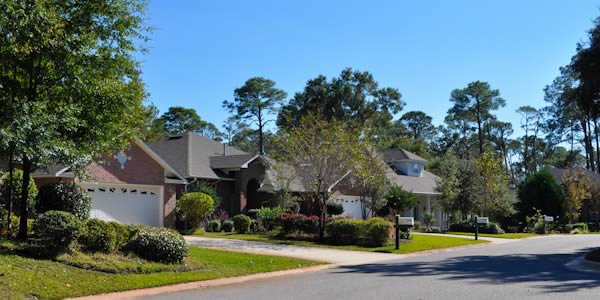 Are you looking for real estate near Pensacola NAS? The Pensacola Naval Air Station is the primary training base for aviators and Naval Flight Officers in the Navy, Marines, and Coast Guard - as well as being the home base of the Blue Angels. This air station, locally known as NAS, is one of the primary hubs in Pensacola living. The site currently occupied by NAS dates back to the 16th century when Spanish explorer Don Tristan de Luna founded a colony there. In fact, in May 2006 construction crews excavated a Spanish ship underneath NAS while building the new Swimmer School for the Naval Base.
In addition to their proximity to the Naval Air Station, most communities in this area boast easy access to Corry Station, downtown Pensacola, Perdido Key, the Naval Hospital and Pensacola's new VA Clinic: part of the VA Gulf Coast Veterans Health Care System.
Subdivisions in Southwest Pensacola
Homes in Herons Forest, Landfall, Perdido Bay Country Club, Emerald Shores, and Chandelle subdivisions are some of the most sought after in the area.
Herons Forest is a gated community located just off the back gate of NAS offering newer homes in a mature setting. This subdivision includes a community pool, tennis courts, sandy beach and access to Trout Point Watchable Wildlife Area. Heron's Forest offers a secure community with recreational facilities in a green space atmosphere.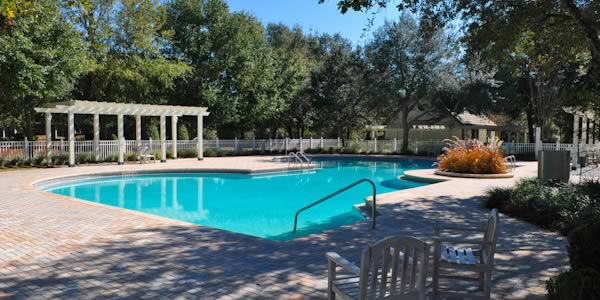 The Landfall community offers many homes in a traditional coastal cottage design. This Community backs up to the Intracoastal Waterway and includes a gated marina with boat slips, picnic facilities, and grills as well as the beautiful Gulf and Intracoastal views and water access.
One of the larger subdivisions locally is Perdido Bay Country Club Estates, which includes a golf course, community pool, picnic area and water access. There is a multitude of home styles and sizes including some townhomes in this community with many of the larger homes residing on the bay or golf course.
If you are hoping to find a newer traditional brick home with a two car garage close to the base, then Emerald Shores could be for you. Right down the street, prospective buyers will find palm trees and stucco homes built in Chandelle.
If you are looking for a quiet community nestled against Perdido Bay with an eclectic mix of homes styles, then Innerarty Point may be right for you. A little farther down the road is Innerarity Island, a gated community with waterfront homes and tree-lined streets, a great Pensacola neighborhood.
Use our search tools to look at some of the homes offered in these subdivisions or give us a call, and we will do it for you. Our real estate agents are experts in the area and can answer all your questions or concerns.