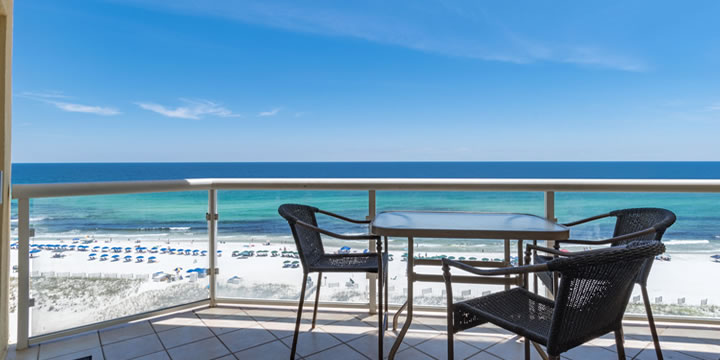 Emerald Isle offers the best of both worlds for Pensacola Beach living. This condo is located on the eastern edge of the beach commercial district. This popular condominium is easy walking distance to restaurants, entertainment, shopping and loads of fun amenities that the beach offers. Picture yourself walking over to enjoy Bands on the Beach, a game of putt putt miniature golf or lunch on the sound. There are plenty of boating opportunities offered at the marina for fishing charters and leisurely boat tours. Boat owners can secure slips at local marinas and can be minutes away from boating adventures. This spring you will be able to catch the ferry to downtown Pensacola and the park at Fort Pickens as well.
Pensacola Beach has an abundance of restaurants from which choose. Whether you would prefer a casual beach vibe to take the kids, a quiet cafe for date night or a fun filled atmosphere to meet your friends, Pensacola Beach has you covered. The boardwalk offers music venues, shopping for more upscale tastes as well as bargain hunters and fun water activities. You can rent a jet ski, paddle board, bicycle or sign up for lessons at local businesses. Free trolley service is provided during the summer months if you need a ride back to the condominium.
The beaches in Pensacola Beach are truly beautiful and unlike any coastline in other parts of the country or the world for that matter. Our beaches are made up of quartz sand that washed down rivers to the Gulf and found a home on our barrier island. Imagine walking out the back to miles of pristine coastline. Hike to the east towards the park if you are in the mood for peace and quiet. Watch the dolphins and other sea life or simply opt to catch a few rays on a beach chair.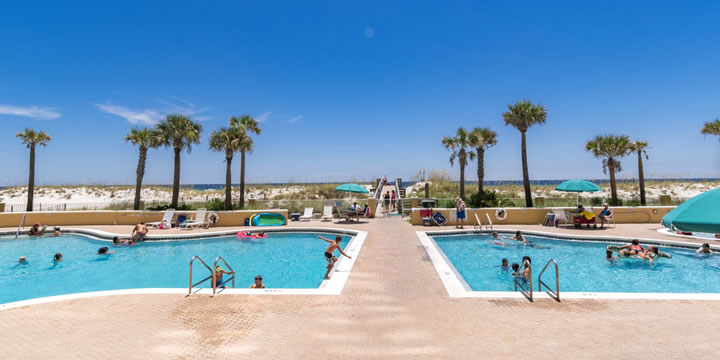 Your luxury gulf front condominium will be ready for you to kick back at the end of a sun soaked day. Emerald Isle is a gulf front resort with two sparkling pools, hot tub and an expansive pool deck leading to the beach walkover with a shower conveniently provided. This ninth-floor unit provides amazing views of the Gulf, the pools and the beach from the living room, kitchen, dining area and the master bedroom. Emerald Isle is an excellent vacation rental property as well as a nice place to live.