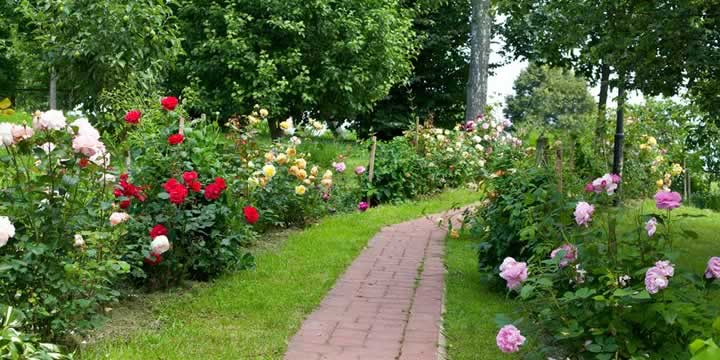 Having a well-staged property is essential no matter what time of year it is, but getting your home ready for showings during the spring season is vital if you want to stay on top of the competition. The demand for new homes is usually expected to rise in the spring, and last year's sales were the highest they have ever been. In April 2017 CNBC reported that the demand from buyers was creating the "strongest seller's market ever". Here are a few ways to catch potential buyers' interest and make sure your home is in perfect shape this spring season.
Touch up cabinets and outdoor patios
Be sure to search for cracks in your foundation that may have formed over the winter season. Although it may be tedious to repair, it can save you from long-term damage and is more cost-effective in the long run. Also, look out for imperfections in the paint on your walls and cabinets and touch it up when necessary for a cleaner, more presentable aesthetic.
Refresh your space with brightly colored decor
Whether they are in your bathroom or kitchen, replacing worn-out floor rugs with bright or light pastel colors can instantly rejuvenate a room in your home. To complete the look, choose light-colored bedding and blankets as well.
Declutter and clean thoroughly
Everyone knows that springtime cleaning is a must. Clean windows and glass tables with a streak-free solution for sparkling results. Try to get rid of the clutter from areas that you might've forgotten about in the winter that might make your home look unmaintained, like overcrowded bookshelves or outdoor sheds.
Get Your Gardening Gloves Out
Outdoor staging is especially crucial in the springtime. Maintain a trimmed and watered lawn and healthy flowerbeds to impress a buyer before they even walk inside. Taking the time to plant flowers that are popular in the springtime, like lilacs, peonies, and sweet peas, will make for a gorgeous garden.
Staging a house that draws in endless buyers is not as difficult as you think. Keep your home in tip-top shape and ready to show at any time with these simple pointers, and do not forget to stay up-to-date with the latest trends for optimal marketing power.