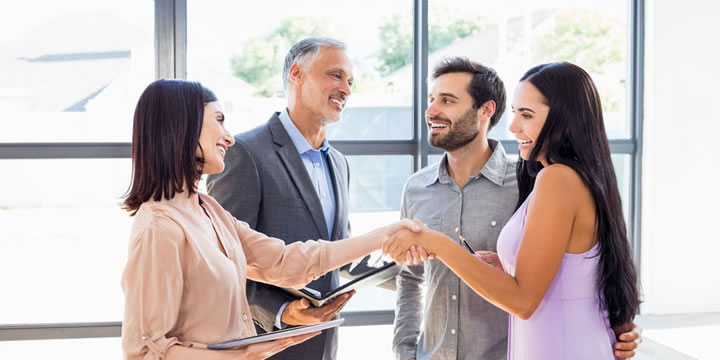 For generations past, home ownership was a significant rite of passage that signaled stability and prosperity. Millennials are commonly portrayed as being different from previous generations, particularly when it comes to their spending. Perhaps millennials are more like older generations than people imagine. 2015 statistics released by Harvard University's Joint Center for Housing Studies show that adults under age 35 made up 19 percent of U.S. households but less than 10 percent of homeowners. However, a survey conducted by Qualtrics shows that 88 percent of millennials who do not own a home have one on their wish list. Qualtrics is a survey software firm based in Utah.
In fact, not only do millennials plan to own a home, they intend on owning multiple homes throughout their lifetimes. The same survey found that 68 percent of millennials say their current home is merely a stepping stone towards the home they want to end up in, compared with 36 percent of homeowners across all generations. Consideration was given to the idea that older generations are more likely to have already moved or bought homes more than once. It is estimated elsewhere that more than a third of millennials are already homeowners.
Bank of America surveyed 4,906 adults, including 1,268 current homeowners and 435 prospective homeowners. What they reported was that many millennials are actively buying homes and that they are pleased with their choice. Among millennials who already own a home, 79 percent said their homes are having a positive impact on their long-term financial picture, with 86 percent responding that owning a home is more affordable than renting. Steve Boland from the Bank of America reported: "This growing group of millennials is seeing the value of getting into a home. Clearly, the millennial generation is coming of age and realizing it might not make sense to wait anymore to purchase their first home."
Mike Maughan, head of brand growth at Qualtrics believes the sharing economy mindset of millennials is here to stay and has changed how many people work and live. He further states "that doesn't mean that traditional purchases such as cars and homes are less enticing to millennials." Nearly 80 percent of millennials own cars, and of the millennials who don't own a car, 75 percent aspire to own one now. "The world is changing, but in some areas maybe not as much as we think," Maughan said. "They're not afraid to put down roots," he said. He noted that the number of millennials who aspire to own homes holds steady whether they live in metropolitan or rural areas. Maughan said the data is even more important now as millennials enter their peak spending years.
In one way, home ownership is working out well alongside millennial generation developments. "They are much more likely to become landlords, buying with the ability to rent it out or 'Airbnb it,' Bera said.
But whether millennials choose to spend their nest egg on a nest, or begin focusing on a portfolio the worst mistake is making no investment at all. Millennials need to get in the game.