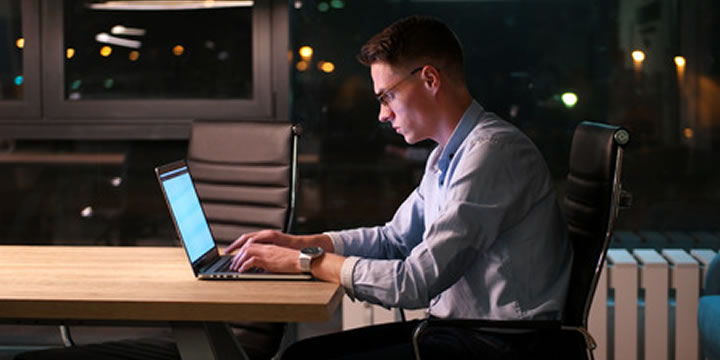 Emerald Coast Realty was founded in 2003 and at that time real estate websites were becoming the initial starting point for homebuyers. Before this time, buyers began with picking up a newspaper, real estate magazines or stopping by a real estate brokerage. I am sure you remember "Agent On Duty" signs that companies would have on the sidewalk in front of their offices. This was also the time of the real estate directory. There were dozens of directories during this time but the only ones we think of now are Zillow, Trulia, and Realtor.com. Things have progressed a long way since then.
This same time period also marks the beginning of the weblog, truncated to "Blog." 2003 is the same year Google purchased Blogger, and blogging was off to the races. In our business sector, the real estate blog was becoming ubiquitous, and it seemed like every realtor had a blog whether they had something to say or not. By the middle of 2006, there were 50 million blogs.
Blogs were the primary line of communication by individuals online 15 years ago, but this has changed with the rise in social media. Now people look to Facebook, Twitter and Google Plus to network with friends and business associates and share ideas. People have become less inclined to blog back and forth to one another.
Today blogs seem to provide a way for individuals to publish information and opinions and distribute these at little or no charge for broad exposure. While exposure is very important for any business, it is especially so for real estate firms blogs. Here are three important categories for real estate professionals.
Real Estate Market Conditions
Buyers and sellers need to know the current market condition to help them price a property correctly understand the number of days a sale may take.
Homes just listed for sale need all the exposure they can get, and a blog post is a good way to do this.
Upcoming events consist of; local fun events, new construction announcements or other events that will affect property prices.
Our company is committed to continuing to use blogging to educate and inform our customers through timely and relevant articles. By doing this we can also provide excellent exposure for our seller's homes and condos. Visit the Emerald Coast Realty real estate blog to get our point of view and provide your comments about what you read.
By Emerald Coast Realty