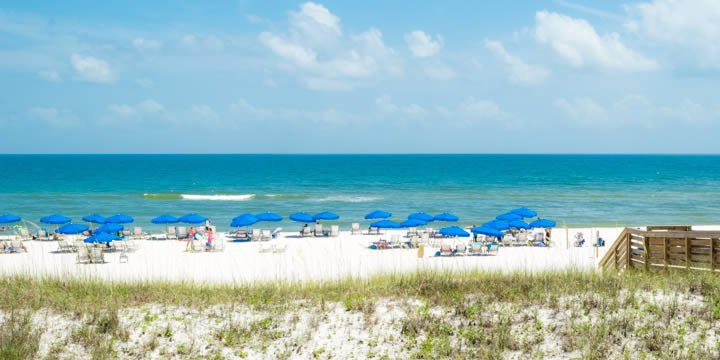 The Lost Beach Club on beach in Perdido Key
Are you tired of living in your current location? Do you want a change, but are not sure where you should move to? It might be time to consider moving to an area near the beach. Beach living offers all sorts of benefits you might not have considered. Contemplate the following reasons for purchasing property near the beach, and you might be able to convince yourself to make your move to paradise.
Beach dwellers tend to have cooler weather than those who do not live near the ocean. Temperatures can often be a few degrees cooler thanks to the proximity to ocean breezes. If the idea of cooling ocean breezes sounds like your idea of paradise, it is probably time to start looking for real estate near the ocean.
Real estate prices near the ocean can be significantly higher than prices inland. If you are looking for real estate that will likely prove to be a smart investment, consider purchasing near the water.
Those who live near the beach tend to have access to better scenic views than their land-locked friends and family. If you want to ensure your loved ones come to visit you more often, consider purchasing real estate near the beach.
When you live near the Florida Gulf, you tend to walk more often. From a stroll on a sandy beach to hours spent picking seashells and taking pictures of sea creatures, beach enthusiasts find plenty of ways to pack more physical activity into their days.
These are just a few of many reasons you should consider purchasing real estate near the Florida Gulf. Not only will your property values likely increase, so too will your peace of mind and sense of tranquility. Is this the year you should consider buying beach-front property?