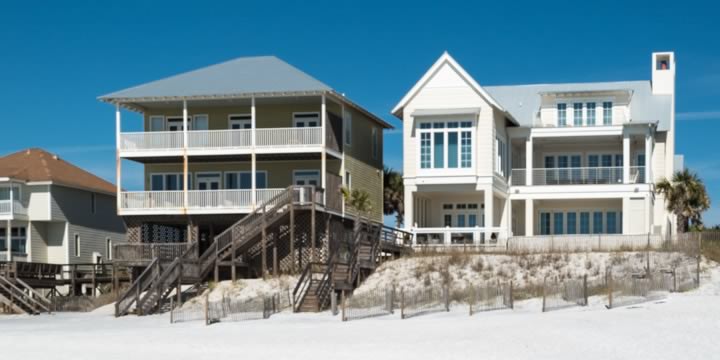 More people today are ready to buy on Florida's NW Gulf Coast than ever before; real estate inventory is down, prices are up, it's a seller's market. So, what does this mean for you?
What this means is that more people are competing for fewer properties thus giving the seller the upper hand in pricing and negotiating terms. It is very common to have multiple buyers competing for a condominium or house that is for sale. Typically, these multiple buyers will be asked to present their highest and best offer, at times selling above the asking price. While in many parts of the country this has been the case for at least three years, we are experiencing this in our market now.
In these situations, cash buyers have a better chance of having their offer accepted than those buyers needing to finance, all things being equal.
When Kim Gibbons, Broker, and Owner of Emerald Coast Realty was asked how this real estate market compares to previous years, she said: "this is the strongest seller's market I have seen since 2004." The last real estate boom started a few years before 2004 and peaked shortly afterward. "Prices are up 12.5% year-over-year in February, and there is no weakness in the market."
If you are planning to purchase a house or condominium, be prepared to move quickly and make an offer when you find the one you want. Properties that are priced well sell very quickly.
NW Florida beaches properties are seeing continued appreciation strong demand and reduced property inventory. Beach communities all along the NW Florida Gulf Coast from Perdido Key, the westernmost beach community in the Pensacola, to the beaches of Hwy 30A in Walton County to the east of Destin.
Some of the hottest areas are close to downtown Pensacola and Navy Federal's expanding complex on the North West side of Pensacola. The revitalization of downtown has spread to adjoining neighborhoods and beyond. NW of Pensacola, extensive building activity around Navy Federal has expanded well past the Nature Trail subdivision and is moving southward toward the Escambia County's Equestrian Center.