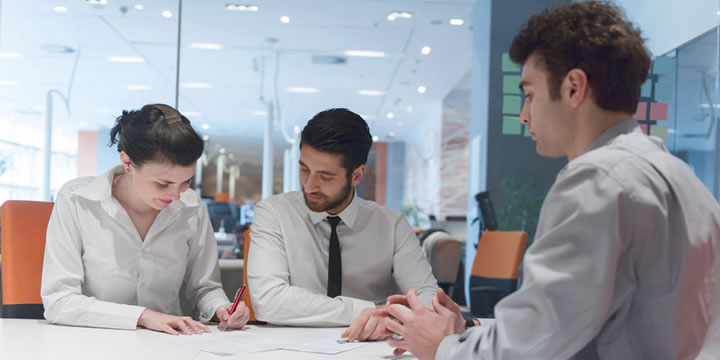 Mortgage Delinquencies Lowest in 10 Years
Mortgage delinquencies of 30 days or more, or in early stage delinquency, are at their lowest level in ten years, according to CoreLogic's new Loan Performance Insights Report. This is a key check on the health of the housing market and the overall economy. Approximately 5 percent of mortgages, including those in foreclosure, were 30 days or more delinquent in January 2017, 1.1 percentage point less year-over-year.
"The 30-plus delinquency rate, the most comprehensive measure of loan performance, is at a 10-year low and rapidly declining," said Frank Martell, president, and CEO in a statement on the report. "While late-stage delinquencies remain in the pipeline in selected markets, early-stage delinquency performance is stellar and the lowest it's been in two decades. The continued improvement in mortgage performance bodes well for the health of the market in 2017". Mortgages that are 90 days or more delinquent are following the trend, at a rate of 2.5 percent in January, down from 3.2 percent the year prior.
"Steady job and income growth, combined with full-doc(documentation showing real income over two years) underwriting, has led to low early-stage delinquencies," said Dr. Frank Nothaft, economist. "January's 0.9 percent transition rate for current to 30 days late is lower than a year ago and much lower than the 1.5 percent average from 2000 and 2001, during which the foreclosure rate was, conversely, lower than it is today."
Consumers Anticipate Higher Home Prices
Consumers continue to anticipate an increase in home prices for the future, foreseeing a 3.3 percent change, a figure that has been steady since 2015. According to the March 2017 Survey of Consumer Expectations by the Federal Reserve Bank of New York. More consumers in March also anticipated a "much easier" or "somewhat easier" time obtaining credit than in February.
Opposing forces were at work when it came to household finances in March, according to the survey. Consumers' expectations regarding income growth decreased to 2.5 percent, but their expectations regarding spending growth increased to 3.3 percent. Their reported likelihood of missing a minimum debt payment decreased, as well, to 11.2 percent.
On the broader economy, consumers expected the median inflation rate to be 2.74 percent in one year and 2.71 percent in three years. Their reported likelihood of finding a job increased dramatically, from 56 percent in February to 59.3 percent in March, while their reported likelihood of losing a job decreased from 15 percent in February to 14.5 percent in March.
See the current real estate market trend here on the Emerald Coast. The key data tracked are: Average Sale Price, Active Listings and Number of Monthly Sales.