Historic Homes in Pensacola, FL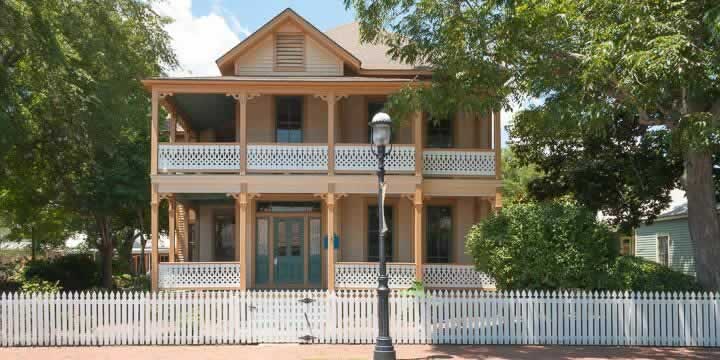 You can find highly ornate Victorian styled homes throughout Downtown Pensacola and the North Hill area. A fine example of that style can be found in the Lear-Rocheblave house, above. This home is also on the Historic Pensacola tour and is a real treat for anyone who loves the ornate detailing found in Victorian homes.
Downtown Pensacola also has a large assortment of pre- and post-World War II cottages. These are simple structures built in the 1930's through the late 1940's that served as home to many of the family's serving in the armed forces or families that made their living in the downtown and bay front areas.
These cottages usually feature covered front porches for enjoying the cool breezes and tongue and groove ceilings and walls. These types of wall and ceilings served two purposes. First, the wood was inexpensive due to the lumber mills located here. Secondly, the wooden ceilings were usually stained a dark color which helped to make the interior of these homes feel cooler during the hot months.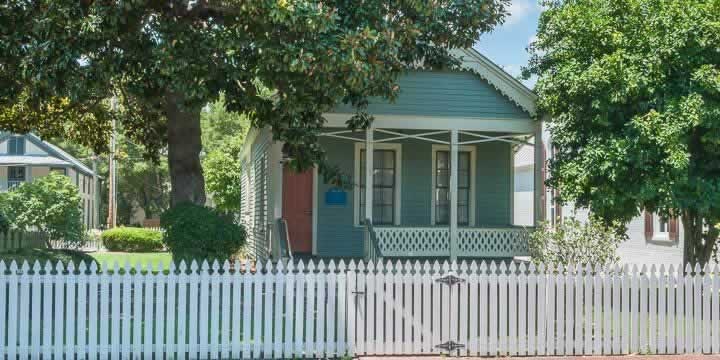 Many Pensacola residents have seen on their deeds or closing documents New City tract or Old City tract. These names refer to the divisions in the downtown real estate plat maps. The bayfront comprises most of the Old City tract while North Hill and East Hill comprise the majority of the New City tract. But there is another section that is only recently receiving its share of the revitalization New City and Old City have seen. That area is called the Maxent tract.
Maxent tract is that area to the west of E street that extends south to the Pensacola Bay and north to La Rua. This area also includes the Sanders Beach neighborhood.
Most of the homes in the Maxent tract neighborhood were built in the 1920's through the late 1940's. Today these classic cottages are reasonably priced and many have been renovated to meet today's lifestyle. The lower price point of this area has made it very attractive for many first time buyers who wish to have all the benefits available from living in the downtown area.
Homes in Downtown Pensacola provide wonderful and diverse examples of the timeless architecture that makes this part of town so popular; Call Emerald Coast Realty, 850-437-5618 to get detailed information about any of these real estate opportunities.
No current listings, please check back later.